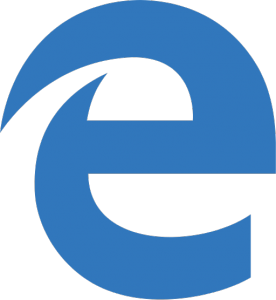 Microsoft's newest browser tools provide businesses a fantastic advantage, but are you getting the most out of them? Let's take a look at the Windows 10 browsing options for your enterprise.
Enterprise Guidance
The default browser for anybody running Windows 10 or Windows 10 Mobile is Microsoft Edge. However, if the user is using web apps that are dependent on ActiveX controls, it is recommended that you continue to use Internet Explorer 11 to run them. If you no longer have Internet Explorer 11 installed it can be downloaded from the Windows Store or from the Internet Explorer download page.
For those running earlier versions of Internet Explorer, it is strongly recommended that you upgrade to the new version. Internet Explorer 11 is compatible with all versions of Windows, as far back as Windows 7, so there is no worry of legacy apps not working properly after the migration to the new operating system, making for a seamless transition.
Microsoft Edge
The new default browser for Windows 10 and Windows 10 mobile is Microsoft Edge. This browser takes browsing to a whole new level by actively engaging with the web through innovative features such as Cortana, Reading View, and Web Note.
Cortana – automatically enabled on Microsoft Edge, Cortana allows you to highlight words in order to get more information, and other innovative capabilities such as one-click access to specific information such as reservations or reviews, without ever leaving the web page.
Reading View – Microsoft Edge brings you the Reading View feature which allows you to read and print online articles using a distraction-free layout that is optimized for the screen you are using. Reading view allows you to save web pages and pdf files to your reading list to look at later.
Web Note – the web note functionality allows you to annotate, highlight, and call things out directly on a web page.
Security and Compatibility – The Microsoft Edge browser lets you continue using Internet Explorer 11 to view sites that are on the corporate intranet or included on your Enterprise Mode Site list. Older, less secure technology will also need to be run on Internet Explorer 11.
Internet Explorer 11
Internet Explorer 11 offers additional benefits, such as:
Security – designed with security in mind, Internet Explorer 11 offers enhanced security compared to older versions. Risks are reduced with innovative new features such as Enhanced Protected Mode and Smart Screen.
Manageability – Internet Explorer 11 makes for an easier migration to Windows 10 and also helps your organization support the next generation of devices, software, and services.
Backward compatibility – 9 separate document modes are supported by Internet Explorer 11, including high-fidelity emulations for use with older versions Internet Explorer.
Performance – the new Internet Explorer is considerably faster than older versions of the browser. JavaScript rendering, network optimization, hardware-accelerating text, and graphics are all taken advantage of in the newest version of the browser.
Modern standards support – to ensure today's modern websites and apps work just as well as the older legacy versions, all modern web technologies are supported, including HTML5, CSS3, and WebGL.
To learn more about the functionality or capabilities of Microsoft's newest browsing solutions contact 403Tech Inc at (403) 215-7506 or [email protected].