Compliance is a component of business that no one wants to contend with, but it requires examination anyway. It's perhaps why it's getting such a nasty reputation: so many businesses and organizations fail to give it the proper attention, which it then gets short shrift, and then ends up becoming a costly issue in a vicious cycle of ignorance, dread, and panic. But, this article aims to show how customer communication management can integrate with compliance regulations to give enterprises a competitive advantage through direct dealings and allowing CCM compliance to be a tool of change and good public and customer relations.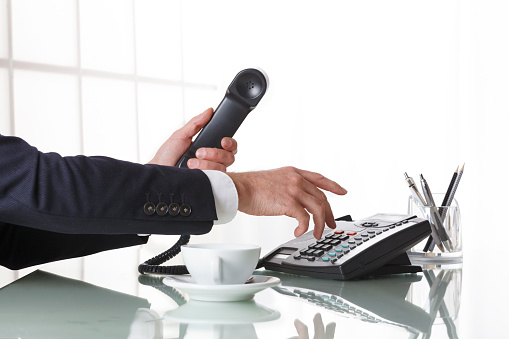 How CCM Technology is Changing the Compliance Game
Modern CCM solutions have evolved past print-centric technology, and now have the ability to deliver highly targeted customer communications through a wide variety of contemporary media, including:
Mobile
Email
SMS
Web pages
Social media sites, and more.
New technological means of CCM delivery have also opened up new possibilities to reach customers on a one-to-one basis, and also make customer interactions more personalized, and appeal to them at the most fundamental level of their online behavior, activities, and interests. Financial services firms, insurance companies, and other compliance at-risk industries can now leverage the advantages of modern CCM technology and embrace an unprecedented opportunity to integrate regulatory requirements into significantly improving the customer experience (CX). In this way, companies can now address two needful areas of doing business at one time, both improving CX as well as their compliance readiness, into, perhaps, a new "magic quadrant" of business function – "Customer Communications-Experience-Compliance Optimization".
CCM, CX, and Compliance: Gaining the Competitive Advantage
It can be widely agreed upon that developing and mastering the Customer Experience through clear, timely, and relevant CCM is as important an aspect of doing business as is staying in compliance itself. Both are as needed and crucial, but differ in the level of (perhaps) fear and dread that go into them, which may account for the failure to reach optimum CCM compliance. Many enterprises and other business entities are well aware of the competitive advantage of having nimble and responsive CCM in place; but they tend not to see the idea of compliance as being as similar an animal as the concepts of CCM and CX, in terms of the competitive advantage it can bestow (as differentiated from the "Oh Gosh, are we in compliance?" factor with its attendant negative connotations and emotions). Embracing CCM compliance readiness via forthright and robust client interactions is the likely cornerstone of this idea.
There is the basic financial motivator for having clear Customer Communications Management principles along with forthright dedication to being in good compliance standing, but many financial organizations and insurance companies will find that the advantage is more long-term than simply being able to move to market faster and with lower compliance costs than their competitors. Yes, there are the outrageous and anxiety-producing examples of non-compliance consequences, such as the bank co-op that ended up paying a nearly $700 million fine for a computing error that caused mailed loan statements to go out three days late (as well as CitiBank's similar-sized fine for overcharging their customers – an obtuse example of horrible CCM policy), but we will soon likely see the positive anecdotes involving companies who successfully integrated good CCM with healthy compliance readiness, and subsequently raised both aspects of (regulated) customer-oriented dealings to new levels of integrity, reputation, and profitability.
CCM Compliance: Key Issues and Innovations
There are many obstacles to getting healthy CCM compliance off the ground for many companies, not the least of which is isolated compliance departments, which are seen internally as adversaries rather than partners in perfecting the customer experience. There's also the outdated legacy systems, lack of time, compliance oversight, as well as internal control and accountability issues in organizations that all hold back innovations in CCM compliance, but there is no doubt that these hurdles can be overcome and at-compliance-risk institutions can come out of the dark ages, as it were.
Says a recent proprietary white paper by GMC Software on the subject: "Early compliance input helps organizations avoid unnecessary rework and speeds up final compliance approvals so that they take only a day or two instead of the weeks of delay many financial services and insurance companies experience now." The same paper goes on to relate that, "Content managers often treat compliance as a barrier to be overcome, when a better approach is to find ways to make compliance part of the design and development team by involving them and asking for input throughout the creative process."
Further Help with CCM Compliance Readiness
Openness with and mastery of CCM compliance has many advantages beyond the preventative and provisional kind. If you have questions about how to be a CCM compliance innovator, call us at (403) 215-7506 or email us at [email protected] today and speak to a compliance specialist with 403Tech Inc, a proven leader in IT communications solutions.