In an effort to continue to improve its Office 365 offerings for small and medium-sized business customers in particular, Microsoft rolled out a variety of new and improved features across the month of June, 2016. There are a few key updates, bug fixes and improvements in particular that business customers are definitely going to want to know about.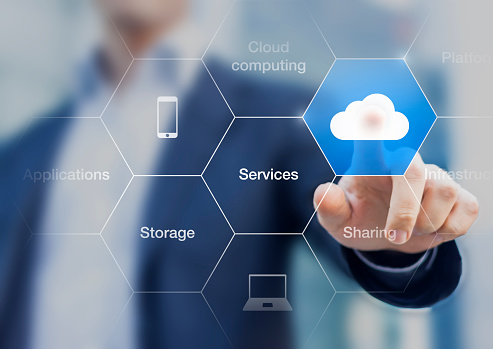 Office Inking on Android
In January of 2016, Microsoft introduced Inking to Office 365 as a way to make writing and drawing with a pen, a stylus or even your finger easier and more intuitive. In June, Microsoft expanded the number of services that can make use of this Inking technology on the Android platform to Word, Excel and PowerPoint. Previously, Inking had only been available on Android devices in OneNote. While this functionality has already rolled out across the world on Windows Phones, it is expected to come to iPhone Office 365 users before the end of August.
Shape Recognition in Excel
Since its original release, Shape Recognition in Office 365 has been a massive benefit to businesses, like graphic design firms in particular, thanks to its ability to take hand-drawn shapes and render them as perfect, computer-generated shapes. Previously, this functionality had only been limited to PowerPoint, but it is now available on Excel for iPad and will roll out to Excel for iPhone in July. Microsoft indicates that Shape Recognition in Excel can be used to build more powerful and attractive dashboards, can make the process of creating button links easier and more.
Draw Integration With Visio
Desktop Office 365 users who are also Visio subscribers can also enjoy an increased level of integration as of June. Currently available for Windows PC users but with planned availability for Mac users in the coming months, it is now easier to annotate things like diagrams and process flow charts, to draw feedback on designs and to perform similar functions that previously took up a great deal of time.
On a similar note, OneNote for Mac users can also enjoy trackpad-based Inking support, as well as increased support for third-party stylus and pen-based drawing tablets and displays. This brings a larger number of devices into the Office 365 infrastructure, enabling business users to get an increased return on investment from their existing equipment almost immediately.
New Sway Functionality
Finally, Microsoft has expanded what it is possible to accomplish with their Sway digital storytelling app for Office 365 subscribers. It is now possible to password protect individual Sways to limit access to only those specific people that the person creating the Sway chooses. Previously, access could only be limited on an organization-by-organization basis.
Sway also now has increased content limits, allowing users to create longer, more versatile Sways with a greater number of images, full motion videos, graphics and more.
Sway has also given users the ability to remove the footer at the end of each Sway, which was previously a mandatory addition to all content created. Doing away with the footer will help businesses concerned about branding in particular, as all content created can have the company's own logo and similar images with no trace of Sway or Microsoft-branded content whatsoever.
Users all over the world are in agreement: 403Tech Inc is their most trusted source for all of the technology tips, tricks and breaking news they need to get the most out of their devices and systems. To find out more information about this or any of our other topics, please contact us today at (403) 215-7506 or by sending us an email to [email protected].