Award winning Managed IT Service Provider makes move to larger space to better serve clients
REDDING, CA – July 11th 2016 – As Apex Technology Management, Inc. has helped their clients grow and develop with innovative technology solutions, they too have expanded to the point where a larger space is required. Because their current office simply no longer meets their business needs, Apex is excited to announce their relocation to a larger office.
As of Monday June 27th 2016, Apex has a new mailing and billing address:
Apex Technology Management, Inc.
310 Hemsted Dr., Suite 300
Redding, CA 96002
In true Apex style, the team has been committed to completing the relocation smoothly, with as little disruption to clients as possible. The relocation went seamlessly with business at Apex only being shut down for part of a Friday afternoon and operations back up and running by the top of Monday morning. The larger space is a fresh new start for Apex Technology Management, Inc. and the team looks forward to how this new space will offer a renewed but continual commitment to their client base.
Apex Technology Management, Inc. is committed to providing reliable and specifically tailored IT service and support to all of their clients. The Apex team is committed to fostering prosperity among their entire client-base and is incredibly pleased to grow alongside their clients by continuing to modify and expand their resources, services and systems of support. The move to a larger location on Hemsted Dr. is a direct move to better serve clients and marks an incredibly valued milestone for the entire Apex team.
Wondering how this exciting new move can directly benefit local businesses? Reach out to Scott Putnam at Apex Technology Management, Inc. A quick interview will connect your business-minded audience with an internationally recognized IT service provider at the cusp of their new start.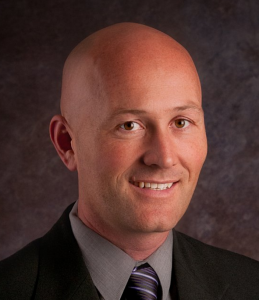 Scott Putnam – President & CEO
Apex Technology Management, Inc.
530-248-1000
[email protected]
www.apex.com
Scott Gallupe of 403Tech Discusses Cybersecurity Threats in Business in Calgary Article
The COVID-19 pandemic sent businesses scrambling to pivot from an office-based environment to a remote workforce. A recent issue of Business in Calgary featured 403Tech President Scott Gallupe, who advised on how local businesses can protect their IT systems from cybersecurity threats. He explained that passwords and video collaboration tools are possible entryways for viruses and malware. The article, Alright, Stop, Collaborate and Listen, features several local IT leaders, describes the issues faced by business owners during the pandemic and provides guidance on ways to protect business data from ransomware and other types of cyberattacks.
Learn how 403Tech protects businesses from cybersecurity risks by visiting their website or calling (403) 215-7506.