When you are running a business, you have to be prepared in case a disaster strikes. Businesses that struggle to get back on their feet after a flood or other natural disaster often have difficulty remaining open over the long term. Whether you are just getting started, or you own a moderately sized company, you need to be ready in case of a natural disaster by ensuring documents are secured, employee records are safe, and you have a communication system set up to reach all of your valuable employees.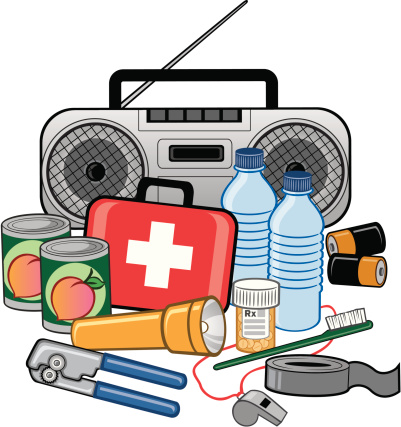 Get Your Important Documents Secured
While it's easier to store documents now that many documents are electronic, you have to make sure that your important business documents are safe in the event of a disaster. You need to have all business documents stored electronically and be able to access these documents in the event you lose everything in your office space. This means all passwords should be saved off site, and any log-in criteria needs to be kept in a safe place.
Preparing Your Employees
You need a system in place as to how you are going to contact your employees if a disaster occurs. In a catastrophic event, your employees need to know what to do to get the business back up in running. In the beginning, you may simply need a way to check on all of your employees to ensure that everyone is OK. Once the disaster is over and everyone is safe, you need to have a plan in place that details how to contact your employees and how the company can begin working again.
Your Reputation Matters
Businesses that can respond fast after a disaster stand out among the crowd. The longer you are out of commission, the faster people are going to move on to the company that is ready for them. A simple example scenario is if a huge storm knocks out power throughout town; only one restaurant is open, the one that has power generators. They are the only place in town for a hot meal and a hot cup of coffee. Everyone learns quickly that this is a business that is prepared in the event of a disaster. When you want to get noticed, being prepared is the key.
Preparing for a disaster is essential when you are running a business. The longer your business is out of commission, the more money you are losing. If you have to recreate important documents, you are wasting valuable time and money on matters that would have been easy to retrieve from an electronic database. Understand what is valuable in your company, and set up ways to protect your valuable information so that you can access it any time, even if your business is completely devastated by a disaster.
403Tech Inc is the trusted choice when it comes to staying ahead of the latest information technology tips, tricks and news. Contact us at (403) 215-7506 or send us an email at [email protected] for more information.
Scott Gallupe of 403Tech Discusses Cybersecurity Threats in Business in Calgary Article
The COVID-19 pandemic sent businesses scrambling to pivot from an office-based environment to a remote workforce. A recent issue of Business in Calgary featured 403Tech President Scott Gallupe, who advised on how local businesses can protect their IT systems from cybersecurity threats. He explained that passwords and video collaboration tools are possible entryways for viruses and malware. The article, Alright, Stop, Collaborate and Listen, features several local IT leaders, describes the issues faced by business owners during the pandemic and provides guidance on ways to protect business data from ransomware and other types of cyberattacks.
Learn how 403Tech protects businesses from cybersecurity risks by visiting their website or calling (403) 215-7506.