Small Biz Spends an Average $21K on Attacks and More Than 50% Will Fall Victim to a Breach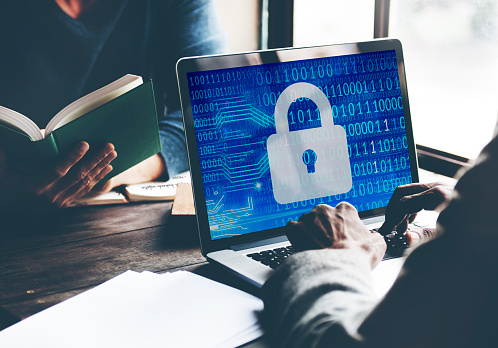 Cybersecurity trend reports are useful and informative for the technically minded, but sometimes small & medium business owners just want to know how they can protect their business from threats without having to weed through page after page of incident data and recovery statistics. During National Small Business Week, the Small Business Administration put together a panel of experts that did just that.
Check out the expert tips below for resources and steps you can take to mitigate your security risk and put a comprehensive business continuity strategy in place.
1. Cloud Security is a cost-effective and convenient way for small & medium businesses to stay on par with the latest technology and keep their business information and data secure. If you are considering migrating to the cloud, be sure to check your service provider's contract and ask questions so you know exactly where the responsibility resides when something needs to be dealt with. Look for cloud security that is comprehensive and spend a little extra on it if you can afford to—and always remember to have more than one form of backup: one on-site, one off-site, and one in the cloud is the best formula. Remember that when you outsource your cloud services to a managed cloud provider, you can relinquish some of these concerns to a professional—that's the beauty of outsourced IT.
2. Multifactor authentication (MFA) is a small & medium business must-have. It really isn't an option these days—especially for a business that hackers look upon as a treasure trove of information just waiting to be compromised. MFA is an easy and fast way to protect your data without making any major investments or modifications. It's as simple as requiring employees to enter a pin code in addition to their password—and much simpler than trying to restore company and your data after a breach.
3. It's time to call in the IT security experts when you feel that you are venturing outside your comfort zone in the IT department. If you need to test a site for web-safety or have a business continuity assessment performed, you need a professional that has the expertise to produce accurate information and create a strategic plan to get you where you want to be. Think about it this way, if your electrical system needs work—you typically call an electrician. Small businesses need to start thinking in terms of their IT much the same way—especially with the volatile cybersecurity climate we currently live in. If your issue involves a business technology system that is connected to even a small piece of valuable business data, you should consider outsourcing your IT to help.
4. When it comes to IT security, education and information are key in the workplace. Keep all employees up to speed on the latest cybersecurity threats. Make sure they understand how to avoid phishing attacks, and educate them in safe password protocols.
5. Have a business continuity and incident response plan in place. You've worked hard for your business investment, and you owe it to yourself to keep things operational in the event of an incident or data breach. The Ponemon Institute reports that more than 50% of small & medium businesses have been victims of a cybersecurity attack in the last year. Your focus should be on fortifying your ability to survive an attack and return to business as usual as soon as possible, with the least amount of downtime and the maximum amount of planning.
6. Pay attention to employee access authorization points. Employees tend to be the weakest point in any business' security architecture. In order to mitigate vulnerabilities in your organization's network, be sure to only give access to sensitive information to those employees that absolutely need it to do their jobs. Put parameters in place to deal with BYOD (Bring Your Own Device), so that an employee's cell phone doesn't become an entry point for hackers into your business network. And be sure to modify an employee's access level when they take a leave of absence, are terminated, or change positions.
403Tech Inc is your local small and mid-sized business IT security and business continuity expert. If you think your business could benefit from a business continuity plan, contact us for a free assessment. Contact us at (403) 215-7506 or send us an email at [email protected] for more information.