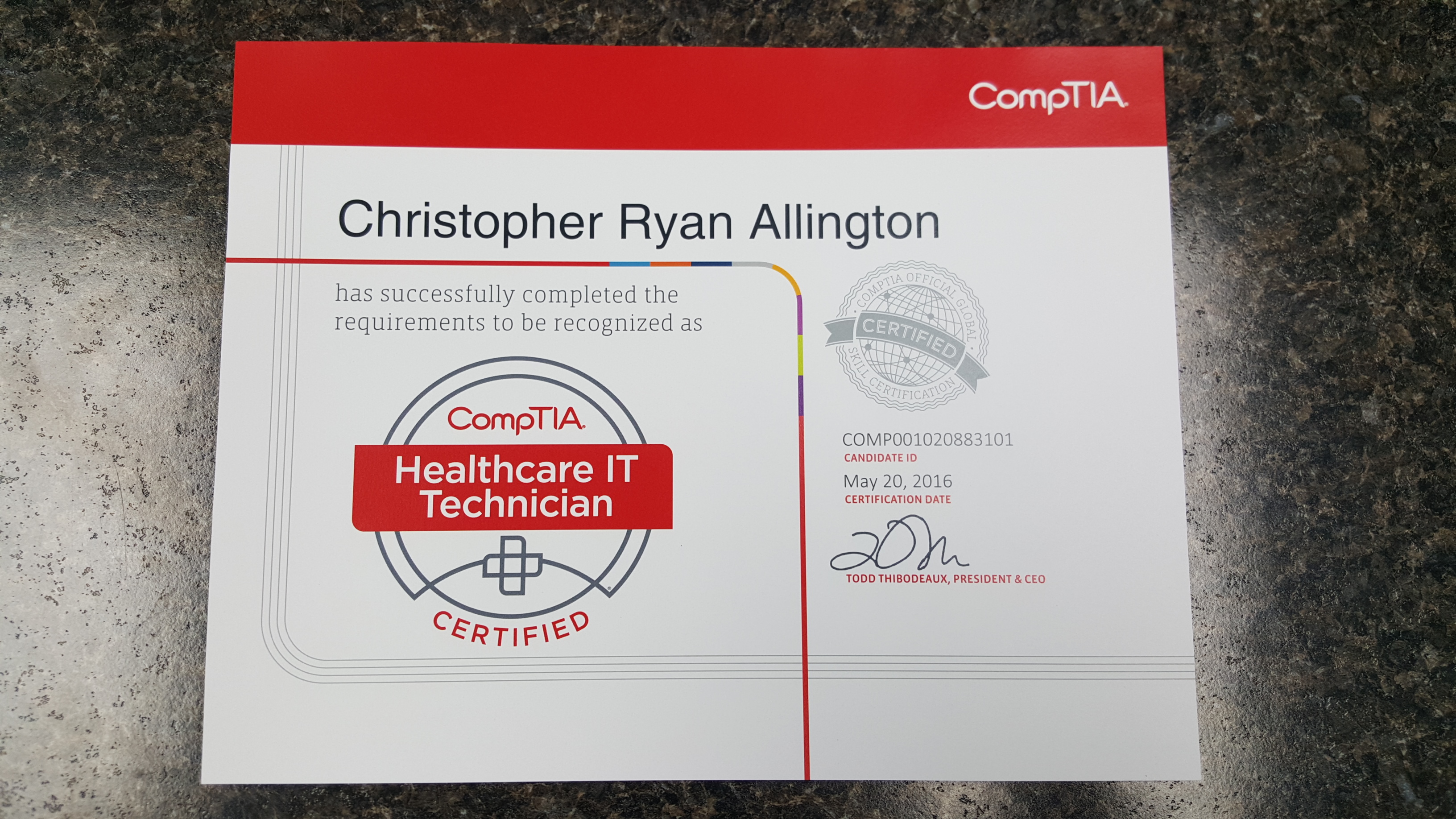 The 403Tech Inc team is always eager to improve how we serve our clients – seeking out new knowledge, training, and expertise to keep us one step ahead of the crowd.
We're proud to announce that technician Ryan Allington has achieved his CompTIA healthcare Certification.
The CompTIA Healthcare IT Technician certification confirms that a technician possesses skills and knowledge that IT professionals need to implement, deploy and support healthcare IT systems in clinical settings. This encompasses individual practices and healthcare facilities, including hospitals and clinics of all sizes.
The examination for this credential covers a wide range of important subjects, including regulatory rules and requirements, IT best practices and operations, medical business operations, and security topics.
403Tech Inc is thrilled to offer our clients a team of experts who truly thrive within your field – ensuring you benefit from services and support that are aligned uniquely with your distinct needs and concerns in the healthcare industry.
Ryan possesses a solid understanding IT, security, and security-related best practices as well as practice workflows related to healthcare.
To learn more about our team of dedicated IT technicians and how your practice can benefit, reach out to 403Tech Inc at [email protected] or (403) 215-7506.