A recent ransomware attack hit Kansas Heart Hospital. Ransomware attacks have been frequent, as the hospital suffered from multiple demands for payment. In the first attack, the hospital decided to pay a small amount of ransom to regain access to their systems. Then, a second attack emerged, and they refused to pay for the second payment.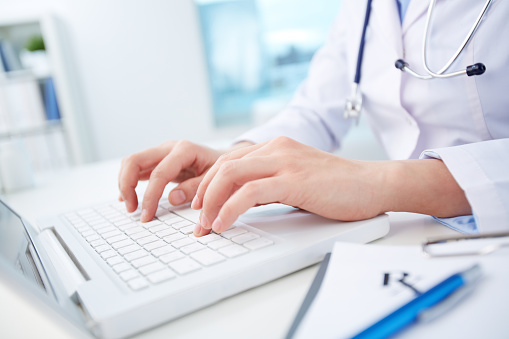 Best practice is to never pay for a ransom. This funds their organization. Paying does not guarantee that you'll be safe from another attack — Kansas Heart Hospital is an example. The decision ultimately comes with a price; patient systems can go offline instantly. Attackers can find other opportunities to attack if you're susceptible to the first one as it encourages more attacks.
There have been multiple attacks this year. Two major attacks include:
Hollywood Presbyterian Medical Center in February. Attackers targeted their health systems by requiring payment to have systems restored.
MedStar Health System in March. A possible ransomware attack prevented users from logging into its systems.
These attackers are not encrypting files on a single end-point, but instead targeting core servers that can prevent an entire hospital from accessing shared files and databases. An attacker investing extensive amounts of time by locking down multiple servers can deter them.
Ask your IT guru if your mail servers are configured to block zip files or other files that are most likely to be malicious. Not everyone is trained on best practices. Cybersecurity is on the rise. Instead of having users access thousands of files from one server, breaking them down into smaller groups is recommended. Once infected, only certain folders can be infected and become less likely to spread to others.
Ransomware has garnered the attention of the federal government which wants to put a stop to ransomware. Steps from the Obama administration include proposing a Cybersecurity National Action Plan and requesting an Information Technology Modernization fund that grants state and local governments funding to improve their technology.
There is no full proof way to prevent a ransomware attack. However, there are ways to restore data from backups. Call us today for a complementary assessment to create a reliable backup plan as continuity is mission critical.
Scott Gallupe of 403Tech Discusses Cybersecurity Threats in Business in Calgary Article
The COVID-19 pandemic sent businesses scrambling to pivot from an office-based environment to a remote workforce. A recent issue of Business in Calgary featured 403Tech President Scott Gallupe, who advised on how local businesses can protect their IT systems from cybersecurity threats. He explained that passwords and video collaboration tools are possible entryways for viruses and malware. The article, Alright, Stop, Collaborate and Listen, features several local IT leaders, describes the issues faced by business owners during the pandemic and provides guidance on ways to protect business data from ransomware and other types of cyberattacks.
Learn how 403Tech protects businesses from cybersecurity risks by visiting their website or calling (403) 215-7506.