Using the standard tactics to protect yourself from cyber attackers may not be enough anymore. Learn about how they are personalizing attacks in our latest post.
It is no secret that ransomware attacks are on the rise but you may not know that the actual attacks are getting more personal than they ever have before. Ransomware has become common but we should still be on the lookout for potential attacks because the way they work may be changing sooner rather than later.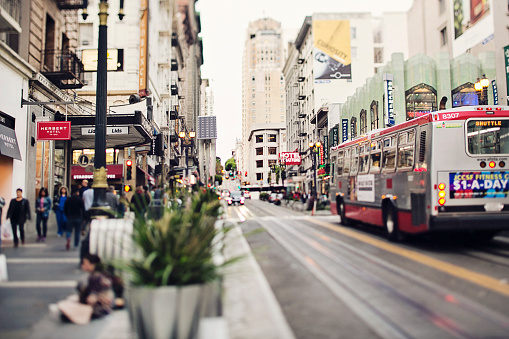 An Attacker Getting Hacked in San Francisco
Ransomware attacks happen all the time but none have ever been quite like this one that recently occurred in San Francisco. The San Francisco Municipal Transportation Agency was the victim of a ransomware attack. They were not able to run any of their toll booths as a result. People in the area were able to enjoy free rides for some time but it wasn't so fun for the San Francisco Municipal Transportation Agency. Luckily, they were able to restore their computers from backups. Normally, the story ends there, as it should. The organization was able to get their data back without paying the attacker and they only lost a bit of money in the process. However, this story is different. After the organization was able to get their data back internally, a security researcher was able to hack the inbox of the attacker. This attacker was targeting specific firms in the manufacturing and construction industries.
How Attacks are Becoming More Personal
There are countless ways you can be attacked by a cyber criminal. For some, they prefer to use ransomware. For others, they want to use malware or other types of viruses. For others, they may opt for a phishing scam. And the scams are not just coming from unknown emails anymore. They are getting more personal. They are taking the time to get to know their victims so they can prepare a better form of attack. There have been reports of people emailing companies about their products or services when really they are a cyber attacker looking to get money or data from the company. It can be hard to decipher these messages and avoid becoming a victim but you have to pay close attention. If something seems strange, you need to take extra care before you open any documents or click on any links. These emails may seem like they are harmless but these personalized attacks are successful because it is easier to trick the victim.
How to Avoid These Attacks
At the end of the day, you cannot rely on the standard forms of protection anymore. You also should not rely on one form of protection. You need to have layers of protection in case one method fails. Also, it is not just about having systems in place to prevent a cyber attack. You also need to educate yourself and your employees on what to look for and the importance of being careful. People need to trust their instincts and look for specific things such as files sent over in a format that is not standard for the industry. Without taking the time to vet these personalized emails, your business could become a victim and it will cost you a lot of money to fix it. Education and protection are the best forms of defense and if you are the victim, you need to have a data recovery plan in place to deal with it.
Cyber criminals are becoming more sophisticated and they are now conducting attacks by being more personal. Learn how to protect yourself in Calgary by contacting 403Tech Inc via (403) 215-7506 or [email protected].