Whether you're sharing or uploading, Microsoft Stream offers protection for your business videos.
Security has always been a primary concern for businesses who share videos. Thankfully, Microsoft Stream is here to eliminate any issues you might have with video sharing, and it can even encourage businesses to share videos more often. Here's a look at what Microsoft Stream offers for your business videos.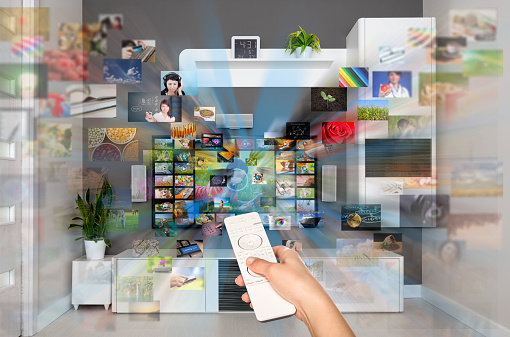 What's Microsoft Stream?
Microsoft Stream is a business-focused video service that is created for the workplace, and it offers features specifically designed for business-driven applications. In addition to this function, Microsoft Stream is part of Microsoft's efforts to move its services to the cloud, because businesses are looking to use the cloud to drive their ambitious agendas forward. With Office 365 Video, businesses will not have to work when it comes to using video, because Stream will be doing the heavy lifting — and handling security — all on its own.
What Microsoft Stream Offers
Microsoft Stream offers a wide range of perks for the users. The perks that it offers are:
It Encourages Uploading — Microsoft Stream encourages uploading by allowing anyone in your company to upload their video to relevant channels, so they can be found easily. To make matters even better, Microsoft Stream allows hashtags in their description so that the uploading process can operate much more efficiently.
It Increases Engagement — Videos can have their visibility boosted on the Stream platform by providing the ability to like, share and embed them onto the webpages of the business's website. For example, people may not be able to comment when they're in a meeting, but they can comment on a video that they have watched. This allows administrators to know what's working, so changes can be made.
It Keeps Up With Trends — Microsoft Stream can provide insights so that the videos that are made can benefit all parties involved in respect to their effective content. Whether it's through comments, likes or views, all of these metrics are taken into consideration when evaluating trending topics and how effective the video is for the business.
Microsoft Stream may be the future of sharing videos within a business.
403Tech Inc is the trusted choice when it comes to staying ahead of the latest information technology tips, tricks and news. Contact us at (403) 215-7506 or send us an email at [email protected] for more information.
Scott Gallupe of 403Tech Discusses Cybersecurity Threats in Business in Calgary Article
The COVID-19 pandemic sent businesses scrambling to pivot from an office-based environment to a remote workforce. A recent issue of Business in Calgary featured 403Tech President Scott Gallupe, who advised on how local businesses can protect their IT systems from cybersecurity threats. He explained that passwords and video collaboration tools are possible entryways for viruses and malware. The article, Alright, Stop, Collaborate and Listen, features several local IT leaders, describes the issues faced by business owners during the pandemic and provides guidance on ways to protect business data from ransomware and other types of cyberattacks.
Learn how 403Tech protects businesses from cybersecurity risks by visiting their website or calling (403) 215-7506.