New government rules implemented in 2016 mean that greater scrutiny will be heaped upon nursing home Medicare and Medicaid services that concerns staff time-keeping records. Nursing home CMS will be one of the big targets of this new scrutiny, so if this means you, then you will have to back up your data so that, in the event of a security breach or other type of disaster, you can still provide employee records. This is in keeping with new regulations, but it is also in keeping with good practices that concern data recovery and business continuity. If you are a healthcare provider of any type, make sure that you have the maximum cybersecurity measures in place as well, because hackers are now targeting hospitals and healthcare providers, as evidenced in the case of the Kansas, Kentucky and California hospitals who even paid the hackers, but did not have their data returned.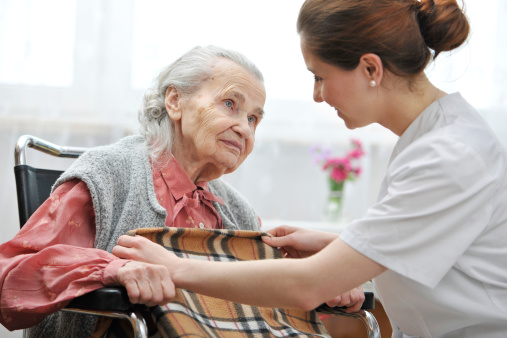 Multiple Reasons for Keeping Data Safe and Accessible
Staying aligned with government regulations is merely one reason to stay compliant and up to speed with your data storage. Multiple reasons exist these days for having full data center security and accessible record-keeping for nursing home CMS and other private healthcare providers. Patient liability is another reason to have full and clear access to time-keeping records for nursing homes. Data recovered and shared with authorities in a timely manner can clear CMS employees of any wrongdoing; whereas, if the data proves lost or inaccessible, it can look far worse — the liability then lying upon administration executives. The proper data center security system will prevent loss, theft or misappropriations of employee time-keeping records along with patient medical records and other sensitive data that could cost administrators in multiple ways should it become compromised.
Unfortunately, even your own nursing home employees may put you at risk. You will want to have PCs and mobile devices managed in order to both safeguard sensitive data and keep records of their time-keeping, for compliance. This may seem like a lot to worry about, but it isn't if you have a trusted IT partner in your corner who will advise and implement the proper cybersecurity and data recovery measures that your organization requires.
How Data Security Helps You Be Government-Compliant
A lot of talk is in the press regarding the new government rules on nursing home time-keeping compliance — and even more regarding healthcare facilities as targets of hackers, as well as their own employees! For these reasons and more, an impenetrable IT security system and data center is the key to doing business today and into the future. The best defense is a good cyber-defense: cloud backup, antivirus protection, malware and spyware countermeasures, virtual phone system security, as well as mobile device management (MDM). The right IT specialist will act as a partner or outsourced team member who will work with your administrators, CIO, CISO, APs and other executives to custom-make a virtual data security plan that puts sensitive data — such as employee time-keeping records — under lock and key, with you as the keymaster.
Track Your Nursing Home Employees Beyond Record-Keeping
Comprehensive data center and mobile device management not only keeps track of your employees' company time, but also their habits as well. With a good data center management system in place, you will be able to know your employees' every move when they are on the clock. The government will not only appreciate this when it comes time to turn in employee time-keeping sheets, but so will nursing home CMS directors and administrators.
403Tech Inc is the trusted choice when it comes to staying ahead of the latest information technology tips, tricks, and news. Contact us at (403) 215-7506 or send us an email at [email protected] for more information.