When you need to create dynamic content for your business, Sway is a great app from Office 365 that allows you to build professional presentations in minutes.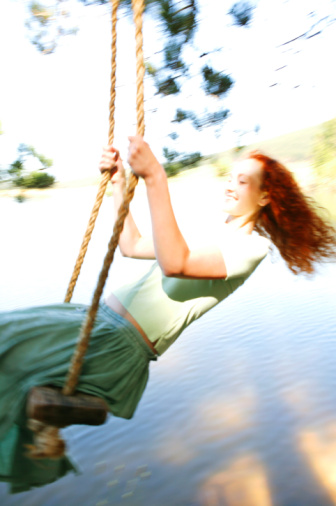 When you run a small & medium business, the need to present your business in a professional manner is still important. When you need an Office 365 technology that allows you to create content, presentations and interactive reports quickly, Sway can help bring your business to the next level. The technology is easy to use, and takes the work out of writing professional presentations that will make your business stand out.
Grab Attention Using Interactive Content
Content that is static is boring, and it won't get the attention of your intended audience. When you want to share relevant content to your potential customers, they are going to pay more attention when you utilize interactive content to present your story. Sway makes it easy to build a presentation that is interactive, where you can share videos, animation and charts that are interactive, so that you can get your message across using a variety of resources.
Easy Content Creation with Sway
As you write your content using the Sway application, the program will begin to suggest searches and provide you with results based on what you are writing. No matter what type of presentation you are creating, Sway will suggest images you could use in your presentation, videos that may enhance your message, and tweets that are on the internet that could be useful to the presentation. All you need to do with the results is to choose the ones that you want to use, and drag and drop the link into what you are producing. You won't need to play around with a variety of apps to try and create your presentation or search for content that is useful.
Automatic Formatting for Professional Content Creation
The Sway platform comes with a built-in design engine, making it easy to change your presentation until you love how it looks. It's easy to share your final product, as you can post a link to your presentation on social media or send out an email to your employees. There is no need for anyone to sign up for Sway in order to see your final presentation.
If you already have an Office 365 plan, and you work with Office Online, Office ProPlus, or Office 365 for business, you already have the capability to use Sway. This is an application that is included with Office 365, and available to anyone signed up for the platform.
When you want to succeed in a competitive business world, creating top quality presentations is important. Sway allows you the capability of creating useful content for your target audience, making it easy to gather together resources and producing a presentation that is polished and professional in appearance. Sway is an excellent way to improve your boring, static content and make it interactive.
Scott Gallupe of 403Tech Discusses Cybersecurity Threats in Business in Calgary Article
The COVID-19 pandemic sent businesses scrambling to pivot from an office-based environment to a remote workforce. A recent issue of Business in Calgary featured 403Tech President Scott Gallupe, who advised on how local businesses can protect their IT systems from cybersecurity threats. He explained that passwords and video collaboration tools are possible entryways for viruses and malware. The article, Alright, Stop, Collaborate and Listen, features several local IT leaders, describes the issues faced by business owners during the pandemic and provides guidance on ways to protect business data from ransomware and other types of cyberattacks.
Learn how 403Tech protects businesses from cybersecurity risks by visiting their website or calling (403) 215-7506.