There's a lot of debate going on right now about which type of data backup works better – cloud or on-premise – but there is no questioning data backup's critical importance to any IT network. Backup and disaster recovery is crucial in the event that your organization experiences a data loss disaster. Yet, there's some question as to whether an on-site data backup solution can be as effective as a cloud-based one. The unofficial verdict? Both are essential, and both can be equally utilized.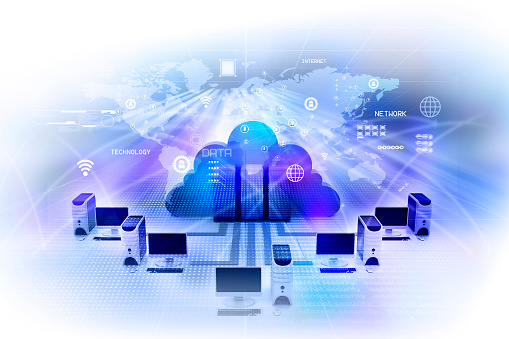 Comparing the Data Backup Statistics
A June 2016 survey conducted by Clutch shows that 46 percent of respondents claim that on-site backup is just as important as cloud-based backup. In comparison, 42 percent of respondents actually prefer on-site backups, while only a modest 11 percent claimed that on-site backup was less important than the cloud-based alternative. The survey asked businesses with up to 500 employees to discover which type of backup and disaster recovery solution they preferred to use.
Techie State relates these stats on data backup:
44% of data loss is caused by mistaken deletion, system crash, or software corruption.
14% of data loss happened due to virus attack.
15% of households experience theft annually.
50% of hard drives die within 5 years.
36% of data loss is customer information and financial data.
18% never backup their data
39% backup whenever they remember
Further key findings of the Clutch data backup survey:
Data security is the primary benefit of using online backup, according to 31% of SMBs.
87% of SMBs see online backup as equally or more secure than on-premise options.
In an unexpected twist, over a third of SMBs reported no challenges when using online backup.
Nearly half of SMBs back up their data online daily, keeping in line with industry experts' advice.
68% of SMBs test their online backup systems weekly or monthly.
The Case for Multiple Data Backup Locations
While it's agreed that you don't want to only store your data backups on-site, it's important to see the benefits provided by on-site storage. For example, what would happen if your cloud data were to be inaccessible for some reason? What if there were complications with deploying your backup from the cloud, like if your backup was too large to migrate back to your network in a reasonable amount of time? It's clear that the more locations your data backups are stored in the better, as it gives you a greater chance of recovery should you be unfortunate enough to face down a hardware failure, flood, electrical storm, cyberattack, or other disaster.
Get Reliable Data Backup and Storage Now
If you're concerned about your current data storage and backup strategy, get in touch with a seasoned IT expert at 403Tech Inc, which is a leader in IT consulting, management, and services. Call us at (403) 215-7506, or email us at [email protected] for more information.
Scott Gallupe of 403Tech Discusses Cybersecurity Threats in Business in Calgary Article
The COVID-19 pandemic sent businesses scrambling to pivot from an office-based environment to a remote workforce. A recent issue of Business in Calgary featured 403Tech President Scott Gallupe, who advised on how local businesses can protect their IT systems from cybersecurity threats. He explained that passwords and video collaboration tools are possible entryways for viruses and malware. The article, Alright, Stop, Collaborate and Listen, features several local IT leaders, describes the issues faced by business owners during the pandemic and provides guidance on ways to protect business data from ransomware and other types of cyberattacks.
Learn how 403Tech protects businesses from cybersecurity risks by visiting their website or calling (403) 215-7506.