The consumer electronics space is always buzzing with new releases, but with all the tech available on the market right now, and Father's Day right around the corner, some amazing options are available. The trend toward smartphone integration has proven to be a must-have, so if you're still debating what the connected guy in your life needs most, here are five of our picks for some of the best tech of the year.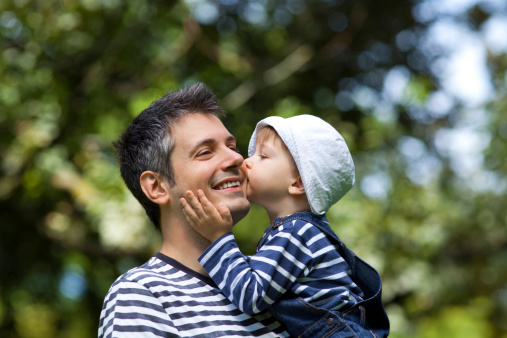 Anova Precision Cooker ($179)
This kitchen luxury employs the French sous vide method of preparing food sealed inside a plastic bag at a precise temperature. It's more appetizing than it sounds and allows even novice cooks to expertly prepare anything from the perfect steak to poached eggs with minimal effort — or skill.
The device gradually heats food to the desired temp within a single degree, which means food will never be overdone. Since the sealed bag doesn't release moisture, the food won't dry out as it does with some other low-temp techniques. The Anova also features Bluetooth or Wi-Fi connectivity, so you don't need to even be in the room while it works its magic.
Tile Key / Phone Finder ($25–$70)
The second-generation Tile system, which consists of a smartphone app and small chips roughly the size of a postage stamp, can be attached to almost anything via an adhesive layer or key-ring hole.
With the help of a Bluetooth connection, missing items can be tracked down using a smartphone , or vice versa, by pressing your tile to make your phone ring even when on silent. These might just be indispensable to tech-hungry families as they may be one of the few gadgets that will help locate your other gadgets.
Smart Watches ($150–$300)
The year 2016 has been a year of huge growth in wearable tech, and leading the charge for the best-reviewed and most-popular smart watches are the Apple Watch 2, the Samsung Gear 2 and Pebble Time.
Prices vary based on brand and features, but most of the best-in-flight models have smartphone connectivity and fitness tracking, with customization options in colors and bands. The coming year should continue to be a big one for tech-enabled dads as smart watches haven't been on the market long, and developers are still rushing to release unique apps.
Hi Fidelity & High Mobility ($170–$300)
Music buffs on the go can find plenty of portable speakers for a smartphone on the market, but only a handful offer the strong battery life required for serious enjoyment.
The Harmon Kardon Go + Play II, the Jawbone BIG JAMBOX and Amazon Echo all lean toward the luxury end of the spectrum, with prices upward of $150, but they pack plenty of sound into a relatively small package.
VoD Streaming: $40–$50
The market for video-on-demand devices is getting crowded, but the good news stemming from so much competition is that so many great picks are available that it's almost hard to go wrong.
While the Apple TV was one of the first devices on the scene, newer "barely there" options such as the Amazon Firestick, Google's 2nd-generation Chromecast and the new Roku Streaming Stick are especially popular because they plug directly into the TV's HDMI port, out of sight with no set-top box required.
403Tech Inc is the trusted choice when it comes to staying ahead of the latest information technology tips, tricks, news and even gift guides, so contact us at (403) 215-7506 or send us an email at [email protected] for more information.