Is your marketing team measuring these important metrics? Here's why this data is so valuable.
Marketing departments, take note! Your business needs to look at these key data metrics when making marketing content decisions: Here's why they're so important – and why they may not be what you think.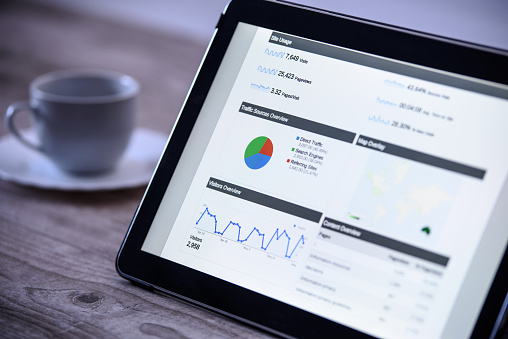 1. Conversion Rates (Particularly for Online Ads)
Conversion rates (how frequently a market object causes viewers to take the desired action) are an essential metric, but we're calling attention to them for one important reason: They are useful not only for showing you the successful of particular pieces of content but of your online ad strategy as a whole. Online ads currently have a host of flaws due to the rapidly changing nature of the internet, automated buying, and other issues that make it difficult to target the right people. Accurate conversion rates for ads on specific sites are a great metric for finding out just how useful those ad dollars are. The problem is that many companies don't bother to learn these conversion rates, or what they should be, or don't even know where to look to find the right information.
2. Progress Through the Sales Funnel
If you aren't looking closely at your sales funnel and how successful it is, you have a serious marketing blind spot. On a basic level, this is just the study of a series of conversion rates from outer brand awareness to finally making a purchase, throughout the paths that a buyer can follow through social media or advertisements to your site, to the buy option, and then to the payment process. You need to be watching the sales funnel very carefully to see if there is any kind of dropoff at any stage. If conversion rates suddenly drop in the funnel, you need to examine that phase very carefully, because something is probably turning off a lot of potential buyers. It's a sign of a technical error, or a usability mistake, or only the lack of a good CTA. Whatever the cause, watch for these gaps!
3. Customer Habits and Purchases
Customer data is more valuable than it has been in years, and you need to watch this data carefully. Make sure you study what customers buy, when they buy, how they pay, how much they buy, and the common questions they ask. This isn't just real data: It's a road map to creating customer personas that can help make important marketing decisions for years. But first, you need to know how your customers behave. Don't assume you know all about them. Learn first! This also sets up data systems for a lot of recommendations, automated emails, and other top-notch marketing techniques for dealing with a broad audience.
4. Web Bounce Rates
Obviously a lot of different web metrics are important, from time spent on page to scroll down time. But we encourage marketers to concentrate on one metric in particular as part of an online improvement project: Web bounce rates. Take a look at average bounce rates for your industry or for similar web sites, and then look at your own bounce rates, by page. If you notice unusually high rates – many people are leaving your site within seconds – you have a problem.
High bounce rates can indicate some different problems. Your site could be loading too slowly, or your navigation may be confusing, or something about your layout may be off. You could even have SEO problems that are directing people to the wrong landing pages, or broken links, which will hurt your page ranking. If people are leaving, pay attention to why!
5. Target Audience Social Media Use
Social media is another area where there is an overwhelming number of metrics to consider, but we encourage you to make it very simple. Study what social media your target audience uses. It's that simple. Ultimately, all the social media marketing in the world won't matter if you aren't using the same sites and apps that your target customers use. So find out what they log onto and when they log on. Then you can start tracking social signals and shares and all those other valuable metrics. But first find out where they're at.
6. Mobile Optimization
If you aren't looking at mobile optimization, start doing so. Mobile browsing and social media are now more popular than the desktop alternative. It doesn't matter what you are selling, a lot of your prospects are going to be looking at your content on mobile platforms. Even Google is starting to rank web pages via a "mobile first" mindset. Mobile users are also different from desktop users in their expectations: It's important to study technical issues (loading times), layout issues (images, text size, buttons, etc.), and app compatibility. Your site should look at least as good on mobile as it does on a desktop browser.
7. Cost Per Acquisition
It's one of the oldest metrics in the book, and it still works. But here's the catch: Cost per acquisition of prospect/sale/client only works if you've put the work in everywhere else first. If you haven't made marketing decisions based on other metrics before turning to this one, your information will be flawed, and you'll be spending without a roadmap. So, by all means, use cost per customer metrics, but do it while considering the impact of all your other metrics as well.
Did you notice a particularly metric that you actually aren't following? Do you want more information on how to track this type of data? Let 403Tech Inc know! Contact us at [email protected] or call us at (403) 215-7506 to learn more about our services and how we can help with your data plan.