Prevent access or use of business computers by unauthorized individuals. Laptops can be particularly easy targets for theft or can be lost, so lock them up when unattended. Make sure a separate user account is created for each employee and require strong passwords. Administrative privileges should only be given to trusted IT staff and key personnel.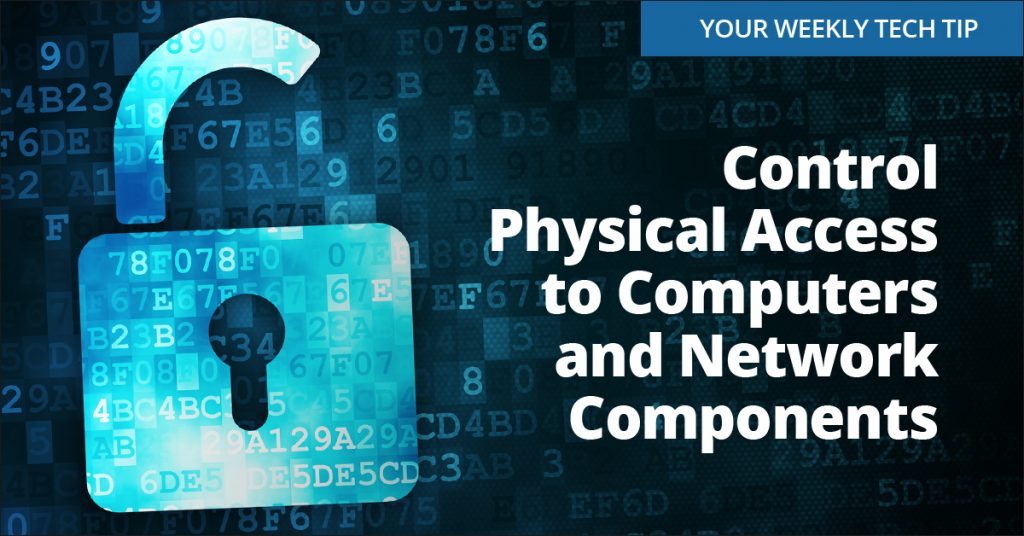 Scott Gallupe of 403Tech Discusses Cybersecurity Threats in Business in Calgary Article
The COVID-19 pandemic sent businesses scrambling to pivot from an office-based environment to a remote workforce. A recent issue of Business in Calgary featured 403Tech President Scott Gallupe, who advised on how local businesses can protect their IT systems from cybersecurity threats. He explained that passwords and video collaboration tools are possible entryways for viruses and malware. The article, Alright, Stop, Collaborate and Listen, features several local IT leaders, describes the issues faced by business owners during the pandemic and provides guidance on ways to protect business data from ransomware and other types of cyberattacks.
Learn how 403Tech protects businesses from cybersecurity risks by visiting their website or calling (403) 215-7506.