Windows 10 is a great operating system and Microsoft is not done making it better just yet. This year, we have all of the details on the updates to the system that you have been waiting for.
If you have kept up with all of the updates with Windows, then you probably already love Windows 10. You also probably know that there are updated to Windows 10 on occasion. The new Windows 10 is about to be released and before it is available to the public, there are a few things we want you to know. These are some of the biggest updates that you will find with the new Windows 10.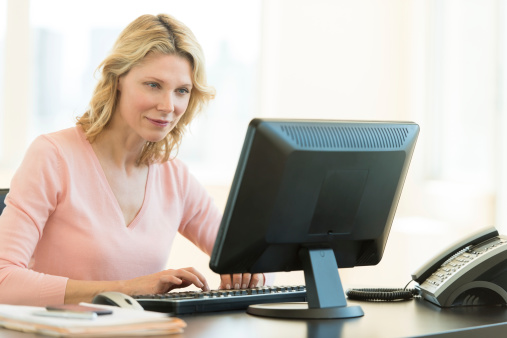 Cortana is Even Better
You may not think it is possible for Cortana to get better but it has. Some of the ways Cortana has improved include allowing you to turn off the computer and change the volume all by speaking the commands. You just have to ask Cortana and it will happen. Additionally, Cortana now loves music. Cortana is now compatible with more music apps and you can control the music directly from iHeartRadio and TuneIn Radio. When the music is playing and you do not know the name of the song or the artist, you can simple ask Cortana. Also, when the computer is idle, Cortana will now take up the entire screen and the experience is spectacular.
Windows Game Bar Improvements
If you like using your Windows 10 device to play games, you now can do even more of that and enjoy it even more. With the Windows 10 Anniversary Update adds support for six full screen games that are included in the Game Bar and they are working on adding even more. There are already lots of games included on the Game Bar including Fallout 4, Mad Max, NBA 2K16, Battlefield 1, Overwatch, and The Witcher 3: Wild Hunt. There are also added support for 19 games in full screen mode.
Windows Defender Dashboard
If you worry about the protection of your device, you are in luck. The new update adds more security than ever before. On the new Windows Defender Dashboard, you can look at your device security and health features. This will allow you to ensure that your Windows 10 device is well protected and it will notify you if there is a potential breach. Security on all type of devices is important and it is apparent that Microsoft has taken this into account by providing a new and innovative way to monitor your security.
These are just some of the updates that you will find with the Windows 10 Anniversary Update. There may even be more updates released at a later date that will further enhance your experience. As always, security for your device is extremely important so as soon as the update is available to you, you should make sure that you allow it to update. For more information about Windows 10 and the Anniversary Update, be sure to contact 403Tech Inc in Calgary via [email protected] or (403) 215-7506. They can help you get the upgrade and answer any questions you may have about Windows 10.