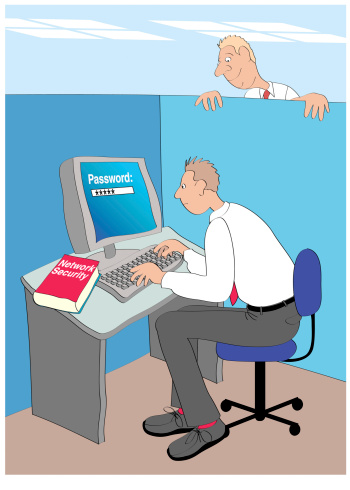 It's hard to say exactly why so many businesses fail to take computer security seriously. There are many factors in play, such as the false feeling of security many Mac users have felt over the years, thinking they were more secure than PC and Windows users by default. But, the most common reason for the huge majority of SMBs and even large corporations failing to take their computer security seriously is the "It can't happen to us" syndrome. And, with all the facts and statistics available which underscore the great (one could say heavily overarching) need for having top-tier computer security, one would think there would be a higher number of "security ready" companies out there. But, the reality is much different.
Computer Security Myth-busting
Myth #1. A prime example of a computer security myth being busted is the recent spate of ransomware attacks and how Mac OS X users recently found out the hard way that they are just as vulnerable as Windows PC users to a malware-caused cyber breach. Learning that their OS X platform was more vulnerable than Windows, and had nearly 30 more security vulnerabilities than the Linux kernel was probably hard to take.
Myth #2. "We can't get hacked or have a cyber breach, because we have all this great technology in place." Wrong! In 2015, nearly 50% of cyber breaches were caused by inside, human error or deliberate data breach caused by staff members. You have to have the hardware, matched with both the appropriate software upgrades – as well as cyber safety and security measures adopted as policy by your corporate culture in order to be virtually hack-proof.
Myth #3. "We were hacked once; it can't happen again. We've stepped up our security since then." It's also a proven fact that hackers will continue to target end-users and entities they see as "rich targets". Just because you updated your Symantec or Norton antivirus and antimalware programs doesn't mean that a hacker that got something out of you before will quit after the first hack. See Myth #2.
Myth #4. "We're not in an at-risk industry, so we won't get ransomware or otherwise hacked." Wrong! Studies have shown that ransomware hackers aren't just targeting the healthcare, education, financial, or accounting industries. They are equal opportunity data-exploiters who will gladly lock up anyone's files and computer – in any industry – who they find to be vulnerable enough security-wise.
Myth # 5. "We have solid computer security and cyber safety policies in place in our corporate culture. Nothing can go wrong." This can be a delusion perpetuated by executives and owners which fools them into a false sense of security. They may think they have a workforce of people who would never, ever click on a malware-infected link in an email, but just because they're all on the same page today doesn't mean that next week a new type of zero-day exploit or phishing scheme won't garner an inadvertent click by one of their staff.
And, it doesn't mean that just having the security policies in place in the workforce will be enough. As in Myth #2, you have to have computer security coverage at all levels: technology, software, and cyber safety rules that get followed to the letter by your staff, and which are constantly brought up to date. And, having an IT outsourcing or vCIO support team there to monitor, advise, analyses, and implement flexible security strategies is the lynchpin in your security assurance.
Need Help with Your Computer Security Strategy?
If you need assistance in optimizing your computer security and cyber safety strategies, you should speak to a computer and cybersecurity specialist at 403Tech Inc, which is a proven leader in providing IT consulting in Calgary. Contact one of our helpful IT experts at (403) 215-7506 or send us an email at [email protected] today, and we can help you with any of your questions or needs.
Scott Gallupe of 403Tech Discusses Cybersecurity Threats in Business in Calgary Article
The COVID-19 pandemic sent businesses scrambling to pivot from an office-based environment to a remote workforce. A recent issue of Business in Calgary featured 403Tech President Scott Gallupe, who advised on how local businesses can protect their IT systems from cybersecurity threats. He explained that passwords and video collaboration tools are possible entryways for viruses and malware. The article, Alright, Stop, Collaborate and Listen, features several local IT leaders, describes the issues faced by business owners during the pandemic and provides guidance on ways to protect business data from ransomware and other types of cyberattacks.
Learn how 403Tech protects businesses from cybersecurity risks by visiting their website or calling (403) 215-7506.