Phishing scams are becoming harder to detect and that is just one reason why it is time to stop blaming employees for them.
For several years now, employees have been blamed for falling victim to various phishing attacks. Time has come, however, to stop placing the blame on them and start considering better forms of protection. When employees are blamed for a phishing attacks, they begin to become employees who are not as valuable. Their vision will no longer align with those of the company. They may even stop trying to prevent cyber attacks from happening.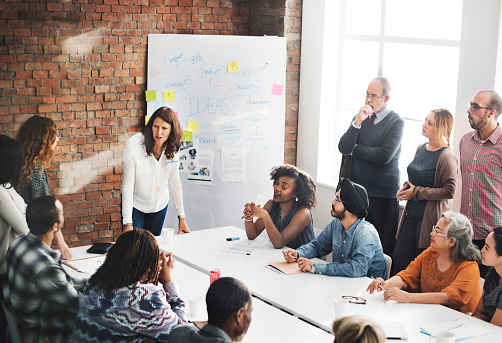 The Increase in Sophistication of Attacks
One reason why you should stop blaming employees for a phishing attack is because the cyber criminals have gotten a lot better at what they do. Businesses are a prime target for many cyber attackers and they have found ways to better convince employees that links are legitimate. There are even some cyber attackers who pose as companies who provide cybersecurity awareness programs when in reality, it is a phishing attack waiting to begin once the link is clicked. The reality is that there are fewer employees than ever making a mistake by clicking a link. They are really clicking a link that appears to be 100% legitimate and they can be extremely difficult to spot.
Educating Employees Instead
Instead of spending your time getting angry or shaming an employee who fell for a sophisticated phishing scam, a better use of your time is to educate employees on what to look for. Since phishing scams are becoming more and more common as well as more difficult to identify, you need to ensure that your employees can avoid clicking suspicious link by providing them with the knowledge of what to look for. Some of these things to consider include looking for fake emails, spelling mistakes, or strange language. You should focus on making sure they know what to look for as well as what to do if they do click the links. Provide continuous education so they always know what is happening and any developments.
Better Protecting Your Business
Sometimes, it is really difficult to spot these mistakes that alert you to a potential phishing scam. There is no guarantee that your employees will be able to spot one but you can set up other kinds of safeguards to protect your business. You should make sure your network is secure as well as all devices that can connect to your systems. This includes all computers and even smartphones. Bring in someone with IT knowledge that can help you set up more secure systems. By doing this, you may not be able to prevent a phishing attack but you can stop it before the attacker is able to do much damage.
Employees are no longer to blame for becoming victims of a phishing attack. For more information about how you can protect your company and your employees in Calgary, be sure to contact 403Tech Inc via [email protected] or (403) 215-7506.
Scott Gallupe of 403Tech Discusses Cybersecurity Threats in Business in Calgary Article
The COVID-19 pandemic sent businesses scrambling to pivot from an office-based environment to a remote workforce. A recent issue of Business in Calgary featured 403Tech President Scott Gallupe, who advised on how local businesses can protect their IT systems from cybersecurity threats. He explained that passwords and video collaboration tools are possible entryways for viruses and malware. The article, Alright, Stop, Collaborate and Listen, features several local IT leaders, describes the issues faced by business owners during the pandemic and provides guidance on ways to protect business data from ransomware and other types of cyberattacks.
Learn how 403Tech protects businesses from cybersecurity risks by visiting their website or calling (403) 215-7506.