Technology evolves faster than companies do. The management of a company is no longer about just reviewing bottom line numbers. It requires complex systems work together seamlessly. It requires a forward thinking approach to embracing technology; rainmakers, they call them. Those who see the future. Steven Jobs was a rain maker. The real job of leadership is finding the tools to move from a vision to reality. How many CEOs have that skill? The answer to that question is not as important as the idea that marries technology to leadership. Do you need to have a Ph.D. in IT to survive in the business world? CEO's do not, but they need to have an IT leader in their circle.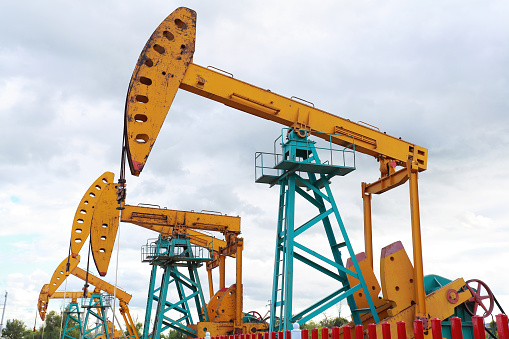 Imagine the Possibilities
Some decades ago someone thought up the idea that we could replace a bell on the back of a door with a sensor that would activate a chime if a magnetic seal was broken. Today, we use sensors inside of engines to monitor efficiency, wear, and productivity. That is a huge jump, but that is the beginning reason why an IT manager is necessary. In the oil and gas industry technology is taking a firm lead in deciding which companies stay and which go extinct.
Time Is Moving Faster Too
Traditionally, small and medium-sized businesses have had the luxury of growing over time. Today, time is moving as fast as technology and what is needed is the ability to perform, deliver, enhance both the quality of your product and the ability to continue to do so. That feat requires a firm understanding not only of Information Technology (IT) but of the IT of tomorrow too. The challenges that CEO's face is that technology changes the role that the customer plays. No long do you simply design a product sell it, redesign it and sell it again. Today's customers play a huge role in how products are redesigned. Technology and the Internet of Things allow consumer complaints to physically impact the design process. The Internet of Things is a hyper-connectivity of everything. We thought it odd, Google would design a car that drives itself. Yet, they did. They were able to do so because of the Internet of Things.
How IT is Improving Oil and Gas
In the oil and gas industry, the same Internet of Things is changing the face of business. IT touches every aspect of business. Whether we are discussing how companies are becoming their own supply chain or how it is helping to develop new lines of business, forging partnerships, or helping you out-perform your competition, IT is the answer. Consider for a moment bottom line performance. What if those mundane tasks could be automated? What if nobody had to enter data or monitor machine wear and efficiency. What would become of all the money you pay people to do those tasks? Could you not reinvest that saved labor cost into development? Whether we are talking about improving communications, monitoring efficiency, or developing new channels of business, IT has the power to improve bottom line performance. The real question for you is can you manage the power of IT?
For IT integration 403Tech Inc is the trusted choice when it comes to staying ahead of the latest information technology tips, tricks, and news. Contact us at (403) 215-7506 or send us an email at [email protected] for more information.
Scott Gallupe of 403Tech Discusses Cybersecurity Threats in Business in Calgary Article
The COVID-19 pandemic sent businesses scrambling to pivot from an office-based environment to a remote workforce. A recent issue of Business in Calgary featured 403Tech President Scott Gallupe, who advised on how local businesses can protect their IT systems from cybersecurity threats. He explained that passwords and video collaboration tools are possible entryways for viruses and malware. The article, Alright, Stop, Collaborate and Listen, features several local IT leaders, describes the issues faced by business owners during the pandemic and provides guidance on ways to protect business data from ransomware and other types of cyberattacks.
Learn how 403Tech protects businesses from cybersecurity risks by visiting their website or calling (403) 215-7506.