A discussion of the many reasons why so many Canadian companies aren't as confident as they should be in their cyber security efforts.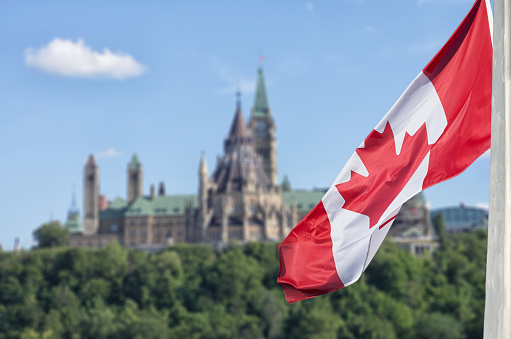 The Internet may have made the world "smaller" from an individual perspective, but it also made it more dangerous at the same time. Both the number of cyber attacks around the world, along with the sophistication of each incident and the severity of the damage, are all on the rise with no signs of slowing down anytime soon. This is a large part of the reason why, according to a study conducted in 2017, a full 60% of Canadian companies are not confident about their existing cybersecurity efforts.
The 2017 Scalar Security Study
According to the 2017 Scalar Security Study, conducted by the Ponemon Institute in association with Scalar, it was revealed that only 37% of Canadian-based businesses felt like they were currently doing enough to fit the cyber security war that we're now facing. The study touched base with over 2000 security executives. The startling revelation is that despite such a low number, Canadians are among the most confident in their ability to proactively monitor for security breaches – meaning that countries like the United States are lagging far behind.
A lot of this has to do with expertise or lack thereof. The study discussed the fact that many Canadian IT leaders felt that there were simply not properly enough trained personnel available to them, leading to an unfortunate lack of in-house expertise. As an in-house IT staff is essentially the first line of defense between an organization and a cyber attacker, this has contributed to both a growing number of incidents and decreasing confidence at the same time.
The truly alarming fact is that cyber security is only going to get more important as time goes on from nearly every angle. Borden Ladner Gervais' listed cyber security as one of the top ten biggest legal risks for all types of businesses in 2017.
The study also indicated that 41% of Canadian organizations felt that they did have systems in place to help them deal with cyber security threats, but that, by and large, they were not entirely confident in their ability to actually deal with advanced persistent threats effectively.
The outlook for 2017 is also looking grim from other angles. It was predicted that Canadian businesses will have to fend off a larger number of phishing attempts in the new year as hackers try to obtain confidential information. Exploiting vulnerabilities in software that hasn't been updated in three months or more, along with botnet attacks, are also expected to rise.
Cyber security is one of the most important issues of our time – there really is no other way to look at it. If you're in Calgary and still have important questions that you need to see answered about cyber security, or if you'd like to discuss your own personal situation with the experts who can provide you with the valuable insight you need when you need it the most, don't delay – contact 403Tech Inc today by phone at (403) 215-7506 or by sending an email to [email protected].